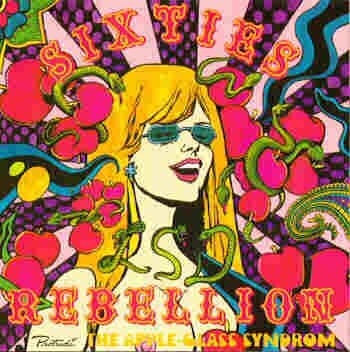 This week­end sees the anniver­sary of two very dif­fer­ent events, one day apart and both hav­ing formed a niche in cul­tur­al iden­ti­ties.
The first and pos­si­bly most famous was the assas­si­na­tion of Pres­i­dent John F. Kennedy, an event which has almost spawned an indus­try of con­spir­a­cy the­o­rists and counter-the­o­rists.
The sec­ond, a day lat­er, and actu­al­ly delayed by news of the first still com­ing through from the US, was the first screen­ing of an unusu­al lit­tle TV show called Doc­tor Who.
Both days are remem­bered for very dif­fer­ent rea­sons though both have made sig­nif­i­cant impacts on their spheres of influ­ence.
Join Edward Pearse in a remem­brance of music from the 60s.
Groovy.
From the Library is pro­duced by Radio Riel in con­junc­tion with the Cale­don Library in Sec­ond Life. Today's pro­gram was pro­duced by Edward Pearse.

You can lis­ten now at http://music.radioriel.org — the ide­al URL for you to use in your home par­cel media address in-world — or sim­ply vis­it any Cale­don Library branch in-world and press Play on your embed­ded music play­er.