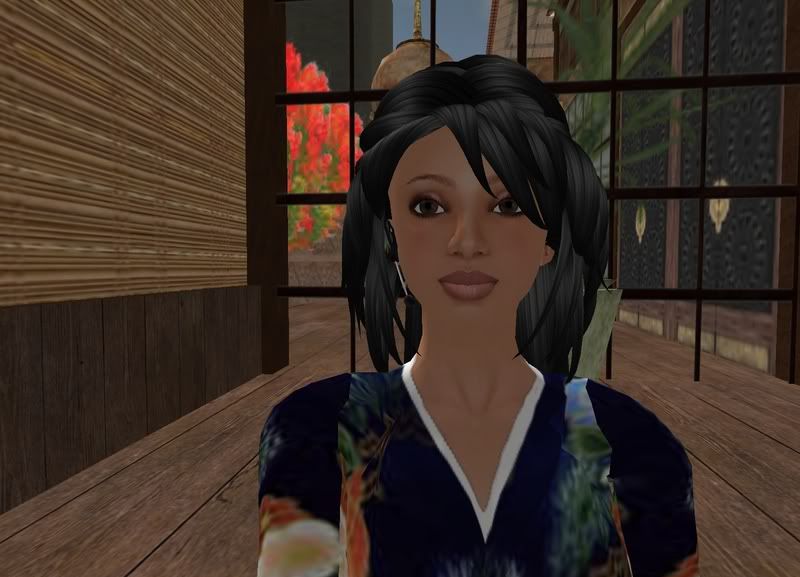 Name: Mit­su Figaro
Rez Day: Jan 21, 2007
Occu­pa­tion: Founder of the Cale­don Red Cross. Doc­tor of Phar­ma­col­o­gy and East­ern Med­i­cine. DJ, Anglophile and Nip­pon­phile. Audio­geek since birth, prac­ti­cal­ly. (AKA Dr Mit­su, Doc, Dr Figaro, Mit­su-sem­pai)
Music Library: Eclec­tic for the most part, with a mish­mash of japan­ese rock and pop, and less­er known bands. A sound­track hound from many ani­mé tv shows and com­posers. Wor­ships at the feet of Yoko Kan­no and Hisaishi Joe. Euro­pean tech­no up to the minute and quite a bit from 10 to 15 years ago. More known for 'con­ti­nent hop­ping' dur­ing sets as a mat­ter of course. So the music runs from ara­bic break­beat all the way to fat­boys­lim to brasil­i­ca, with a side trip to South Korea and back again. A weak­ness for gui­tar bands from both cana­da and japan, and a burn­ing curi­ousi­ty to find yet more music from any­where i can get my grub­by lit­tle paws on it. (and usu­al­ly do)
Favourite Books: Most any­thing Ter­ry Pratch­ett, Kazuya Mineku­ra's Sayu­ki and it's vari­a­tions, Jim Butcher's Har­ry Dres­den series. Neal Stephen­son's Snow Crash, Zodi­ac. Antho­ny Yu's Jour­ney to the West trans­la­tions vols 1–4, Arthur Wha­ley's Mon­key.
Favourite TV Shows: Star­gate: Atlantis, Torch­wood, Gen­so­maden Saiyu­ki:, Saiyu­ki: Reload, Ghost in the Shell: Stand Alone Com­plex (2nd gig, SSS, ) Father Ted, One Foot In the Grave, Ultraviolet(BBC TV). GoGo Sen­tai Boukenger, Angel The Slay­er, Xena: War­rior Princess.
Quote: "We're all just liv­ing, until we die laugh­ing"– Sha Gojyo, Kazuya Mineku­ra's
Gen­so­maden Saiyu­ki

DJ Expe­ri­ences: I spent a sol­id two years as a col­lege DJ in my small town com­mu­ni­ty col­lege from 1998–2000. Went through 3 for­mat changes and dur­ing my final semes­ter pitched and suc­cess­ful­ly ran a techno/electronica show for that final bit of time I was there. Used to spin­ning on the fly and mak­ing it up as I go, thanks to that.
Oth­er: Wan­dered around Cale­don after being made a cit­i­zen by our hap­py lit­tle Guvnah dur­ing my first week in world. Went to the Guvnah's Ball with­in the 2 week mark and heard the Live DJing going on and loved it. Had always had an inter­est in stream­ing radio, but nev­er had the chance to imple­ment it until SL. Approached Duchess Carn­taigh with­in a few months after that as I'd seen her work­load steadi­ly increase and offered my skills and expe­ri­ence. The rest you know…