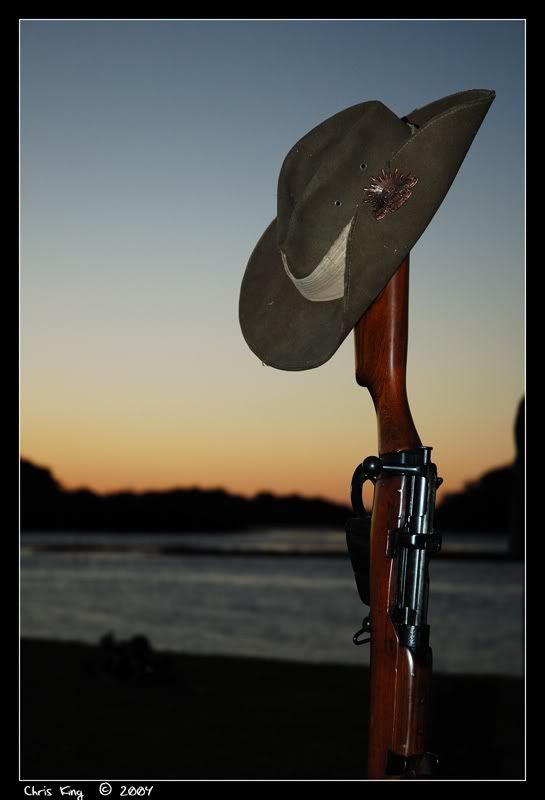 On the 25th of April 1915 sol­diers of the Aus­tralian & New Zealand Army Corp land­ed at Gal­lipoli in Turkey at what is now called Anzac Cove. It was the first major mil­i­tary engage­ment for the "new" coun­try of Aus­tralia new­ly formed from the fed­er­a­tion of colo­nial States in 1901.
The land­ings were a com­plete dis­as­ter. British, French, Indi­an and New­found­lan­ders (at the time not offi­cial­ly part of Cana­da) as well as Aus­tralian and New Zealand troops suf­fered some 251,000 casu­al­ties in the six months of the offen­sive.
They shall grow not old,
As we that are left grow old,
Age shall not weary them,
Nor the years con­demn.
At the going down of the sun,
And in the morn­ing
We will remem­ber them.
Lest we For­get
From the Library is pro­duced in con­junc­tion with the Alexan­dri­an Free Library Con­sor­tium of Sec­ond Life, and today's pro­gramme is pre­sent­ed by Edward Pearse. You can lis­ten now at http://music.radioriel.org. (To lis­ten off-world, eg in Winamp or iTunes, and if the above address does­n't work for you, click here.)

For more infor­ma­tion on the Alexan­dri­an Free Library, cur­rent exhibits and the work of Con­sor­tium mem­bers in gen­er­al, please vis­it the Alexan­dri­an Free Library web­site, or one of their branch­es in-world.